FF series Fire Fighting Pumps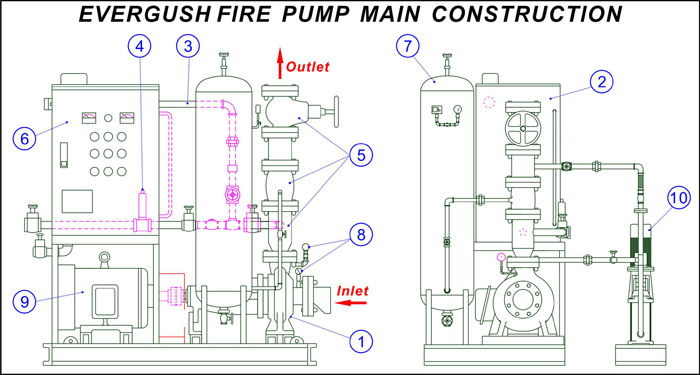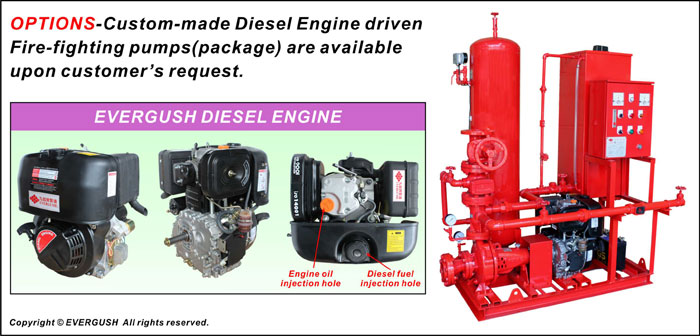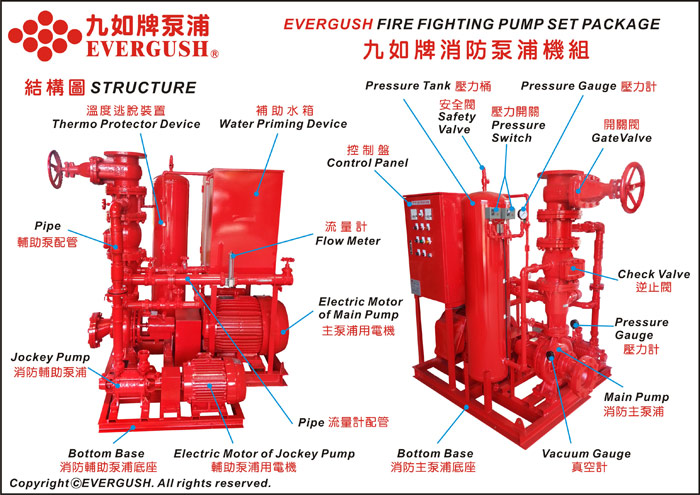 Indoor and outdoor hydrant systems、foam systems、sprinkler systems、boosting systems、junction systems for boosting water.

1. Ambient temperature: 0~+50℃
2. Liquid temperature: +4~+80℃
3. It is suitable for clean water or non chemical property liquid. It should not contain solid particles in the liquid.
4. Working pressure: 10~20Bar (Different water pumps withstand different pressure resistance.)
1.Horsepower: 7.5HP~300HP
2.Protection: IP54~55
3.Insulation: B,F
4.R.P.M: 2P,4P
5.Voltage: 3 phase 220/380/440/660*60HZ
3 phase 380~415V*50HZ
6.Discharge/suction diameter: 21/2" ~10"
7.Head: Max. 230 M
8.Capacity: 18~830M³/hr.