ERP Pipe Booster Pump
1. Run without noise.
2. Build-in automatic switch: The pump auto runs when using water; Auto stop running when no using water.
3. Compact design for saving space.
4. Durability, Easy Dismantle and Installation.
1. Auto boost water pressure for hot water heaters.
2. Auto boost water pressure for household washing machine, toilets, kitchen, etc.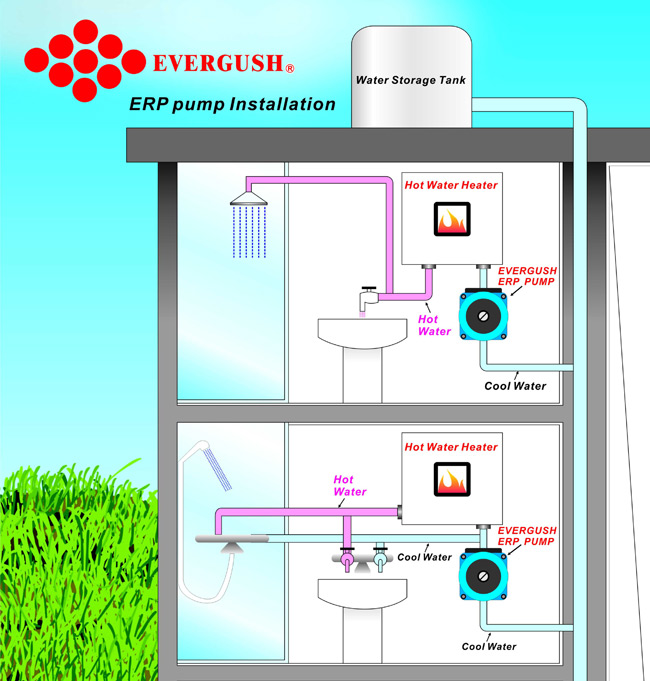 1. Ambient temperature: +0~+50C.
2. Liquid temperature: +2~+60C.
3. It is suitable for clean water without solid particles.
4. Max. working pressure: 6 Bar.
1.Output: 120W
2.Motor Protection: IP42
3.Motor Insulation: H
4.Pole: 2P
5.Voltage: 1Phase 110;220V
6.Frequency: 60HZ only
7.Inlet/Outlet: 1/2"
8.Max.Head: 9M
9.Max.Capacity: 30LPM(1.8M3/Hr)