ESS Double suction Split Casing Pump
1.Horizontal split casing design
2.High efficiency,great capacity performance range.
3.Suitable for continuously running for
4.Easy Installation and low cost Maintenance.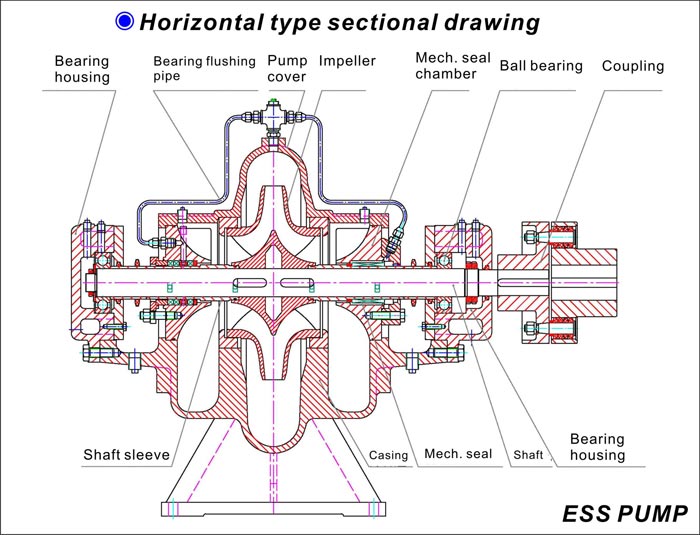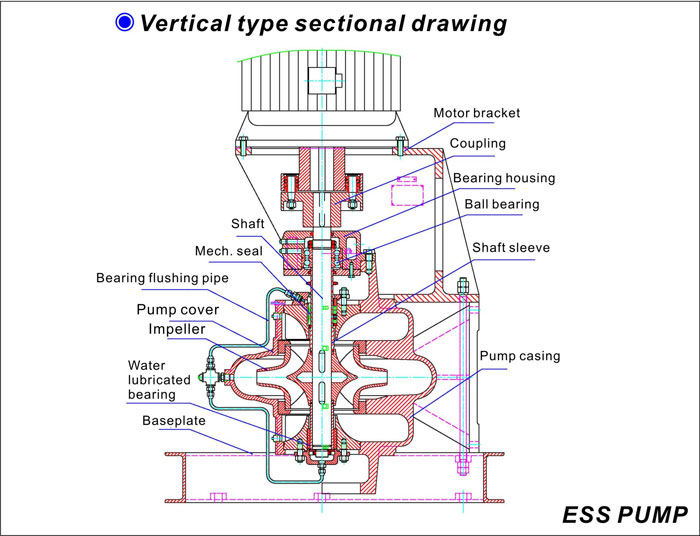 1.Water supply for waterworks, paper mills,iron and steel plants,power plants,..etc.
2.Water circulation for air-condition system(chiller or cooling tower) of buildings,factories,public facilities.
3.water supply for Fire protection.(Used for fire pumps).
4.Flood Control
1.Ambient Temp.: +2~+50℃
2.Operation Temp.: +0~+95℃
3.Working pressure: Max.16kg/cm2.
4.Suitable for clean,non-corrosive liquid or clean water without abrasives.
1.Output range: 5HP~500HP
2.Motor Protection: IP54 or IP55
3.Insulation: E,B,F
4.Pole: 2P,4P,6P,8P,12P
5.Voltage: 3phase 220/380/440/660*60HZ
3phase 380~415V*50HZ
Suction/Discharge: 5"~18"
6.Standard Head range: 15~150M
9.Standard capacity range: 60~400 M³/ HR